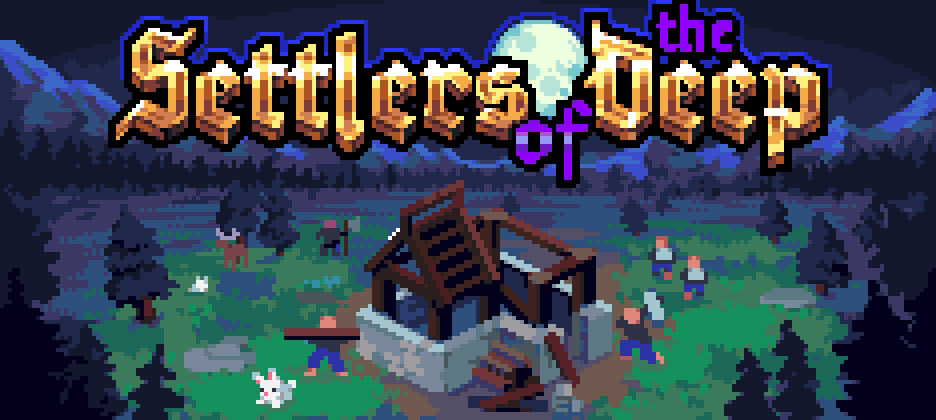 Settlers of the Deep
A downloadable settlers-like for Windows, macOS, and Linux
Settlers of the Deep is a Settlers/Rogue-like.

You start with a little settlement and must expand and conquer territory. The world in which you spawn is never the same. In order to survive you will have to defend yourself from the hostile wildlife and from other unfriendly civilizations.
As you expand, you will have to be creative to manage all the aspect of your little industry.
If you want to report bugs/crashes or simply want to share your feedback, please do so here

Download
Click download now to get access to the following files:
Settlers of the Deep - Windows 64bits
44 MB
Settlers of the Deep - Windows 32bits
44 MB
Settlers of the Deep - macOS
46 MB
Settlers of the Deep - Linux x86-64
44 MB
Comments
Log in with itch.io to leave a comment.
Hi, I was wondering if there is a chance of this game coming to android? he seems to be cool
I love this! Great music too. By my 3rd game I got a decent production line happening. I did get stuck with 0 stone and planks early on; might be nice to have a stone equivalent (doesn't require further processing) to wood for basic structures. Also numpad movement would go a long way! And F1 or clicking Help crashes on my Mac. Keeping a close eye on this!

I put font in the save /assets/fonts directory, and the game crashe when i use options to change font.

The window is too small. It's unplayable on my syste

You can pick a larger font in the settings menu
Ohh I see. So sinse the game is font based, larger font makes everything larger? That's neat. Fullscreen option is still needed though
the window is so small. Cannot change it at all. Can't see what's going on
Nice starting point. Hope it will be expanded!
why is there no fullscreen?